Anime…korg taw menatang ape tuh???Anime 2 kartun or animasi drpd jepun…most anime show ney diadaptasi drpd komik2 yg ditulis oleh penulis2 terkenal…sbnrnye aku mane lyn sbt kartun2 ney,mcm budak2 kot…tp aku silap…bkn sume anime genre dye mcm kanak ribena….byk sbnrnye anime yg genre nye more kpd jiwa teenagers ney…aku je yg x taw…newbie la katekn,org kate bru nk berjinak-jinak….
Aku stat layan anime ney sbb pengaruh roommate aku mase aku blaja kat puncak alam dlu…byk gler kot anime dye download…dye bg kat aku,suh aku try layan..aku pon amek je la tp x pena nk tgk…mase 2 ktorg still sem 1…then mase sem 2 ar…x bleh blah btol….nk dkat final exam ney,tension study nye pasal,aku try la tgk anime yg roommate aku bg mase sem 1 dlu…amek ko!!!sehari suntuk aku bantai tgk smpi abes…aku igt lg,1st anime yg aku tgk tjuk dye

vampire knight

…syok beb citer dye….
Kartun dye comel2 kn?Ney synopsis dye…aku copy paste je…pd followers yg mnat or bru nk mnat anime 2 try la tgk cite ney…aku jamin korg puas ati…
Yuki Cross's earliest memory is of being attacked by a vampire and saved by

Kaname Kuran, also a vampire. Ten years later, Yuki and a vampire hunter,Zero Kiryu

attend Cross Academy as school guardians protecting the "Day Class" students from the "Night Class" vampires. The story follows Yuki's discovery that her childhood friend, Zero has spent the last four years trying to fight his transformation into a vampire and he has finally succumbed. Yuki struggles to help Zero fight his bloodlust and to recover her own lost memories, while suspecting that Kaname knows more than he is saying.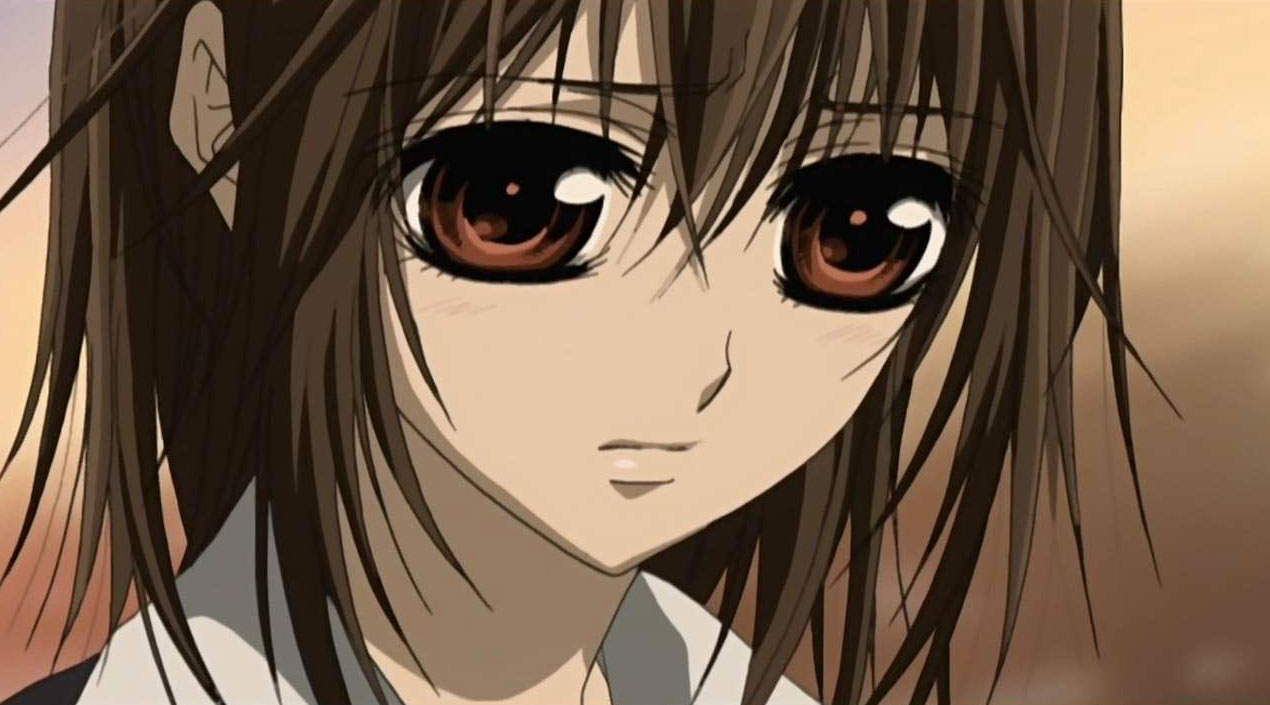 Yuki Cross/Yuki Kuran
When his uncle,

Rido Kuran

returns to kill Yuki, Kaname is forced to reveal her secret by biting Yuki and awakening her true nature as a vampire, returning her memories of being Yuki Kuran his younger sister. Rido is killed by Zero and Yuki while Kaname faces and destroys the Rido's allies, the Vampire Council, revealing himself to be one of the original vampires and the founder of the Kuran clan. Yuki and Zero part as enemies after Zero reveals he intends to end everything, by killing all purebloods even her. Yuki leaves with Kaname and they return to the Kuran family home and the story restarts a year later with Yuki dealing with vampire society and new enemies, such as

Sara Shirabuki.
Zero Kiryuu
Kuran Kaname
Ok korg…2 je utk entry aku kali ney…klu korg rase korg nk cr hobi baru aku rase x slah klu korg try layan anime…sape yg bru nk mnat 2 korg tgglkn komen kat entry ney,nnt aku bgtaw korg website2 yg korg boleh download anime dlm entry aku yg laen…at the same time aku akn bg review psl anime2 yg aku rase best…ok guys,toodles~